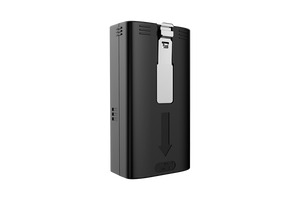 Lorex Accessory Battery Pack for 2K QHD Wire-Free Camera
Keep your wire-free camera up and running
Get an additional quick-release, rechargeable accessory battery pack to ensure no down time in your wire-free security monitoring. Compatible with U471AA 2K QHD Wire-Free Security Camera.
Two ways to charge the battery:
Charging inside the camera
Charge without removing the battery by connecting the charging adapter and cable to the camera's power port on the back of the camera. Charge until the camera's LED indicator is solid green or keep it connected for a constant power supply.
Charging battery by itself
Simply slide the battery out from the camera to charge, without ever having to remove the camera. Use the charging adapter and cable to connect to the battery's power port and plug into a power outlet until the battery's status indicator is solid green.
What's Included?