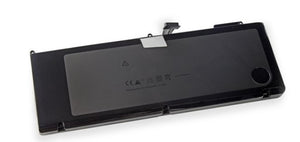 MacBook Pro 15" Unibody (Early 2011 through Mid 2012) Replacement Battery
*Item ships in 5-7 Business Days.
Is your battery life decreasing? Refresh it with a new one!
This part does not come with Apple's original warning sticker.
Replacement laptop battery rated at 6700-7200 mAh.
This is an aftermarket replacement battery, not an Apple OEM part.
Compatibility
Identify your Mac
MacBook Pro 15" Unibody (Early 2011/Late 2011/Mid 2012)
Product Details
Model #: A1382
Power Rating: 6700-7200 mAh