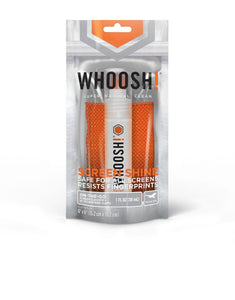 WHOOSH! SCREEN SHINE GO
With about 250 shots per bottle, you can totally keep your tech & gadgets clean & looking new. Anytime. Anywhere. Oh. Ya. Includes:
1 Portable (1 FL OZ / 30m?) bottle of Screen Shine
1 W! anti-microbial, microfiber clean cloth (protected by Cliniweave® Antimicrobial Technology)
Convenient size for keeping your smartphones, tablets, laptops, monitors and portable gaming systems clean. TSA compliant / travel size. Great for carry-on or laptop bags!