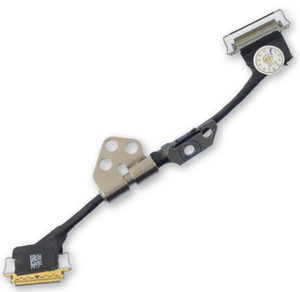 MacBook Pro Retina (2012-2015) Display LVDS Cable
Replace a damaged connector or torn LVDS display cable. Compatible with a model A1398, A1425, A1502, 13" or 15" MacBook Pro with Retina display from 2012 to 2015.
The cable assembly includes one display hinge.
NOTE
Replacing this cable requires disassembly of the display.