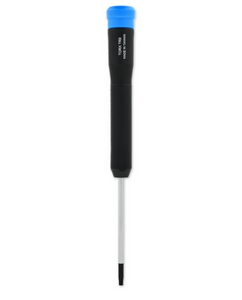 iFixit TR9 Torx Security Screwdriver
*Item ships in 5-7 Business Days.
Quick! Call Security!
TR9 Security Torx screwdriver, ensuring that you can remove both security screws (with a tamper-proof post) and standard T9 Torx screws
Quality steel shaft with plastic grip.
Also available as part of the Pro Tech Screwdriver Set.