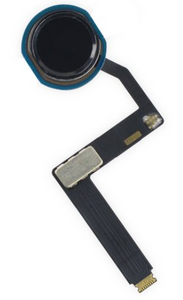 iPad Pro 9.7" Home Button Assembly
This assembly includes the home button flex cable assembly, gasket, and the home button face with metal ring in colors to match your iPad Pro 9.7".
Please note that only the original home button assembly will be capable of using the Touch ID functionality.
Installing a new home button will only restore ordinary home button functions, not the Touch ID features.
COMPATIBILITY
iPad Pro 9.7" A1673 and A1674
SPECIFICATIONS
Apple Part #:
821-0549-A
WARRANTY
Lifetime Warranty - This iFixit product is guaranteed to function as long as you have it.