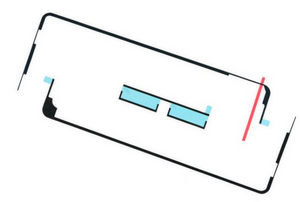 iPad Pro 9.7" Adhesive Strips
These strips are custom cut specifically for the 9.7 inch model iPad Pro.
Individual pieces fit precisely around important components and provide a sturdy closure.
COMPATIBILITY
iPad Pro 9.7" A1673 and A1674
WARRANTY
Option 1 / New
No Warranty - This product is expected to be consumed by normal use.