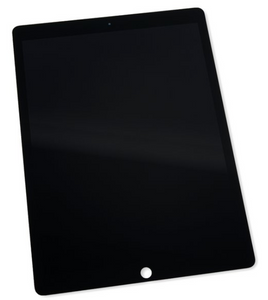 iPad Pro 12.9" 1st Generation LCD Screen and Digitizer
Only the original home button assembly from your iPad Pro will be capable of using the Touch ID functionality. Installing a new home button will only restore ordinary home button functions, not the Touch ID features.
Replace the front glass, digitizer, and LCD display for a 12.9" iPad Pro.
This part does not include adhesive strips, the home button, or the display daughter board.
Please Note: This part requires micro soldering and board level repair skills.
COMPATIBILITY
iPad Pro 12.9" A1584 and A1652
SPECIFICATIONS
Resolution:
2732 x 2048 pixels (264 ppi)
Size:
12.9 inch
WARRANTY
Black / New
Lifetime Warranty - This iFixit product is guaranteed to function as long as you have it.