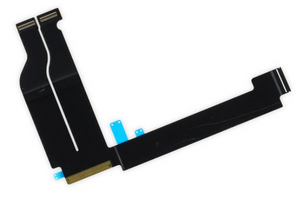 iPad Pro 12.9" Display Cable
Replace the flex cable that connects the display daughter board to the logic board.
Please Note: This part requires micro soldering to the display daughter board and board level repair skills.
COMPATIBILITY
iPad Pro 12.9" A1584 and A1652
SPECIFICATIONS
Apple Part #:
821-2708-11
WARRANTY
No Warranty - This product is expected to be consumed by normal use.