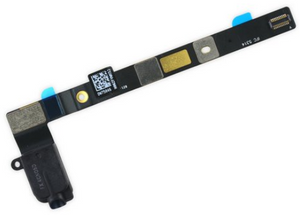 iPad mini 4 (Wi-Fi/Cellular) Headphone Jack
Replace the headphone jack assembly in a Wi-Fi/Cellular model 4th generation iPad mini.
Looking for the iPad mini 4 (Wi-Fi) Headphone Jack?
COMPATIBILITY
iPad mini 4 (Cellular) A1550
SPECIFICATIONS
Apple Part #:
821-2662-03
WARRANTY
Black / New
Lifetime Warranty - This iFixit product is guaranteed to function as long as you have it.