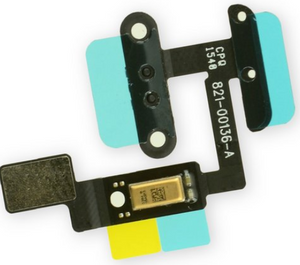 iPad mini 4 Power Button Cable
FEATURES
Replace worn out power button switch.
This assembly includes the internal power button switch and one microphone.
This part does not include the external power button covers.
COMPATIBILITY
iPad mini 4 A1538 and A1550
WARRANTY
Option 1 / New
Lifetime Warranty - This iFixit product is guaranteed to function as long as you have it.