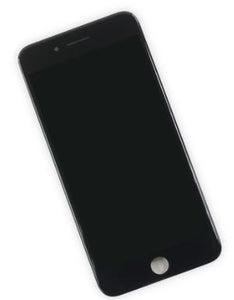 iPhone 7 Plus LCD and Digitizer
Replace a scratched or cracked front glass digitizer panel or a malfunctioning display. This part is compatible with an iPhone 7 Plus and includes the LCD, front panel glass digitizer screen, front camera assembly, earpiece speaker, and the LCD shield plate pre-installed in the assembly, saving time and increasing the quality of your repair.
PART ASSEMBLY INCLUDES
Front Glass Digitizer Panel
5.5 inch 1080 x 1920 pixel IPS LCD Display
Front Camera Assembly
Earpiece Speaker
LCD Shield Plate
NOTE
The Touch ID function will only work with your phone's original home button assembly.
This replacement part does not include the home button. You will need to transfer the button assembly from your old display to retain home button functions.