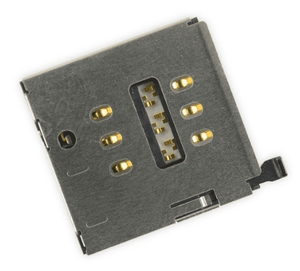 iPhone 6s Plus SIM Card Slot/Reader
Replace a damaged SIM card tray holder socket on the logic board. This part is compatible with an iPhone 6s Plus.
NOTE
This part requires micro soldering and board level repair skills. If you don't know what this means, you may not have the knowledge or tools to install this part. If you're curious and want to know more about getting into micro soldering, here's some good reading and some good watching to get you started.