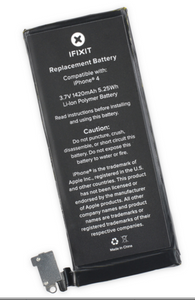 iPhone 4 Replacement Battery
*Item ships in 5-7 Business Days.
This battery will only work in an iPhone 4. It will not work in an iPhone 4s.
Restore your iPhone's original battery life.
Battery life not what it used to be? Install a new battery in six easy steps and breathe new life into your iPhone.
Compatibility
Identify your iPhone
All iPhone 4 models (Not 4S)