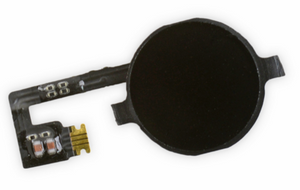 iPhone 4 Home Button Assembly
*Item ships in 5-7 Business Days.
Repair a sticky or nonfunctional home button.
One of the most common iPhone 4 repairs: replace a nonresponsive, sticky, or jammed-in home button.
Replacement home button is compatible with any iPhone 4 (Verizon or AT&T).
There may be a thin protective film covering a new home button. This can be removed with a spudger or fingernail.
Home button contacts may appear to be reversed but the part works either way.
Compatibility
Identify your iPhone
All iPhone 4 models (Not 4S)