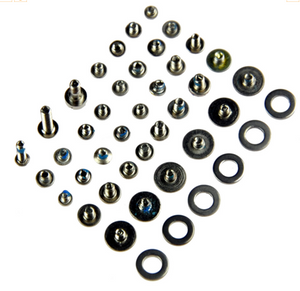 iPhone 4 (GSM/AT&T) Screw Set
*Item ships in 5-7 Business Days.
Does not include the bottom 2 screws that secure the rear panel to the phone.
This contains all the screws for the GSM iPhone 4. Most of the screws will work for the CDMA iPhone 4 and iPhone 4S, however we cannot guarantee the set will contain all the internal screws for anything other than the iPhone 4 GSM version.
Compatibility
Identify your iPhone
All GSM iPhone 4 (Not iPhone 4S)