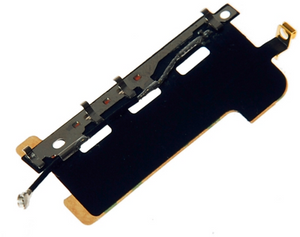 iPhone 4 Cellular Antenna
*Item ships in 5-7 Business Days.
How many bars do you have?
Remember when the debate over who had more bars was more important than the kind of phone you have? Now you can win both contests.
Replace a damaged cellular antenna to stay connected to your cellular networks.
Note:
This is the actual radiating antenna which is adhered to the speaker enclosure (does not include the speaker enclosure).
Compatibility
Identify your iPhone
All iPhone 4