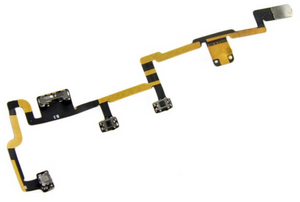 iPad 2 Volume and Power Button Cable
*Item ships in 5-7 Business Days.
Important! Please Read:
Does not work in iPad 2 model identifier iPad2,4 (EMC 2560). If you purchased a 16GB iPad 2 WiFi after March 25, 2012, this part may not work for you. You can verify the model by going to 'Settings" on your iPad and navigating to "General" and then looking at "Model."
This part does not contain the plastic buttons themselves.
Compatibility
Identify your iPad
All iPad 2 devices (excluding EMC 2560)