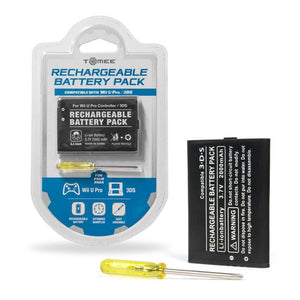 3DS/ Wii U Pro Controller Rechargeable Battery Pack
Tomee's Rechargeable Battery Pack is the perfect battery replacement for either your Wii U Pro Controller or 3DS. The heavy duty battery provides a longer playtime from a full charge.
54% longer playtime
700 more mAh than the original
Screwdriver included for installation.